Garum, Roman fish sauce made by salting and fermenting fish in small clay jugs or vessels, was used commonly throughout ancient Roman cooking.
This Roman osteria is a collaboration between Guy Grossi and The Westin Perth, housed in the historic Hibernian Hall in Perth City's East End.
Our menu, delivered by head chef Stefano Pingue, focuses on both these ancient Roman techniques and modern Roman classics in a stylish and relaxed environment.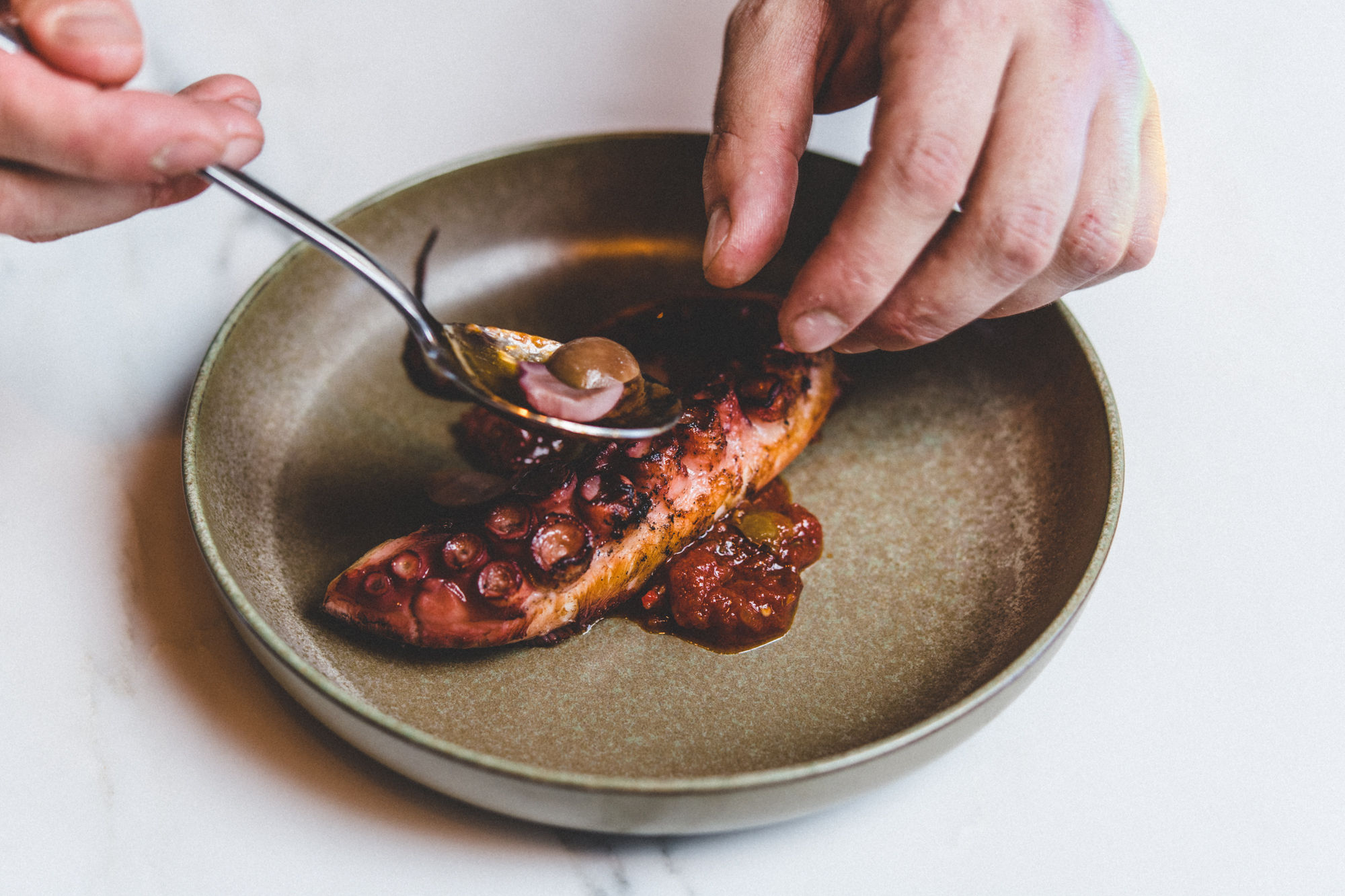 Menu
Our food is focused on the ideals of Roman cooking, its techniques and history while highlighting the richness of Western Australian produce.
An exploration of ancient Roman cooking with contemporary consideration.
→ See sample Lunch and Dinner Menu
→ See sample Bar Menu
→ See sample Breakfast Menu
Drinks
Our wine list is based around the drinking culture of Ancient Rome. Throughout the list we highlight the region of Lazio whilst supporting the great diversity of producers in Western Australia.
Following a practice developed by the Romans our wines are categorised by colour and then by grape varietal forming a simplistic drinking guide.
→ Sample Drinks List
Father's Day - Sunday 1st September
Treat Dad to a rustic Roman lunch at Garum for Father's Day where he'll enjoy a glass of Peroni on arrival and an authentic four course sharing menu. Featuring all of Garum's signature dishes and regional highlights, you're sure to make his day.
120 per person* including a glass of Peroni on arrival.
*All bookings require full pre-payment.
Sample Menu

Love Italy - Lunch Offer
Two courses 39 | Three courses 49
Includes a glass of wine and coffee
Fall in love with dishes from Italy's other beautiful regions. Available for lunch daily from 12pm-3pm for a limited time. Take advantage of complimentary valet parking and simply quote 'Love Italy' on arrival at valet. Terms and conditions apply.*
Sample Menu

*Available weekdays during the promotional period only for arrivals between 11:30am - 3:30pm. Collection after 3:30pm will be subject to the standard valet parking price of $55 per vehicle. Not available on Public Holidays or Special Events (eg. Mother's Day). Not available for group bookings of 10 or more.
Location
Hibernian Place
480 Hay Street,
Perth, WA, 6000
Australia
Hours
Mon - Fri, 6am - late
Sat - Sun 6:30am - late
Contact
+61 8 6559 1870
garum@westin.com
Join us
We are always looking for great hospitality people, who can deliver exemplary food and service, to join our family. Please send your resume to garum@westin.com